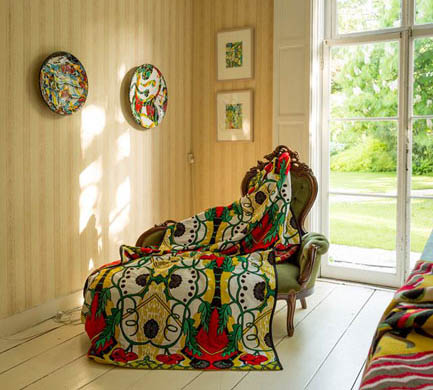 Christie van der Haak has decorated several rooms at Klein Offem Manor in Noordwijk. During the open days on 8 and 9 June, her fabric designs, tapestries, ceramic bowls and furniture will be showcased there along with a monumental sculpture by the Austrian artist Elmar Trenkwalder.
Address: Offemweg 19, 2201 HB Noordwijk
open Saturday 29 and Sunday 30 June 13:00-17:00h, Sunday 7 July 13:00-17:00 h.