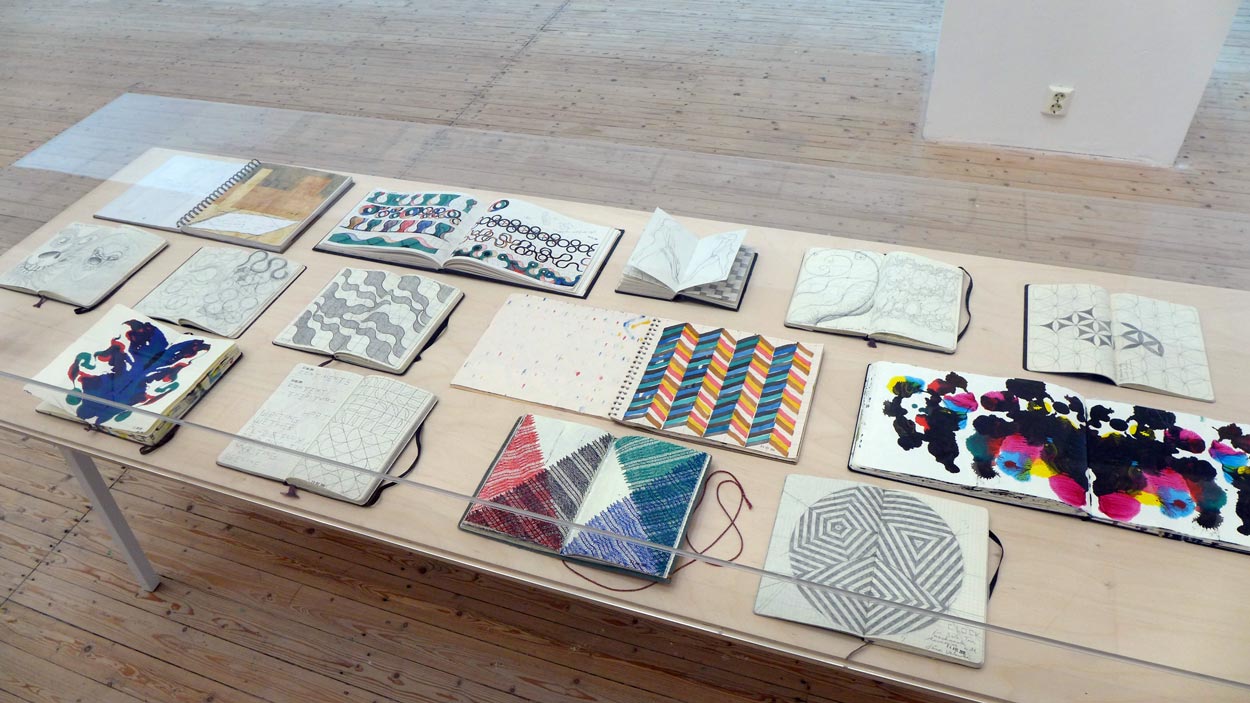 Henri Jacobs (1957) is participating in the exhibition Odradek at the Malmö Konsthall in Sweden.
The title refers to 'Odradek', a fictional character in one of Franz Kafka's short stories.
Animating a lifeless object through the viewer's attention stands central for the exhibition's theme. Visitors are invited to engage with the artwork by means of concentrated and careful observation, or in the case of Franz Erhard Walther's work, through performative interaction. The borders between object and subject become increasingly vague, as the object's neutrality gives place to a more subjective experience.
Next to works from his ongoing series Journal Drawings, Henri Jacobs shows tapestries with geometric, abstract patterns. Furthermore, the exhibition includes works by Nairy Baghramian, Katinka Bock, Laura Lamiel, Judith Scott, Hassan Sharif, Oscar Tuazon and Franz Erhard Walther.
Odradek can be visited until 6-5-2018, at the Malmö Konsthall. Further information can be found on the Konsthall Malmö website.
For an overview, please visit Henri Jacobs' Journal Drawings.