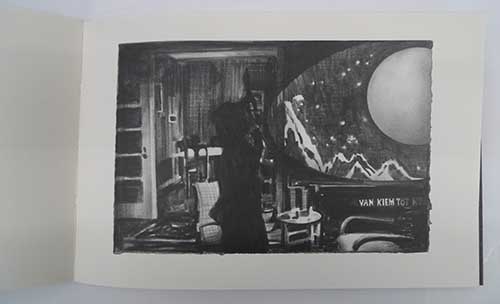 Artist's book Marcel van Eeden – Gerrit Achterberg
Marcel van Eeden made five drawings in response to the poem Antimatter by Gerrit Achterberg. The poem was translated in German and English on the occasion of this artist's book and assembled with the five pages large drawings by Marcel van Eeden.
Published by Bureau Claxon/de Statenhofpers.
Edition of 120 copies, numbered and signed by Van Eeden.
Text printed by hand on handmade paper, bound in a labelled cover of Zaans board.
Price € 125,-
order via duodecim@worldonline.nl