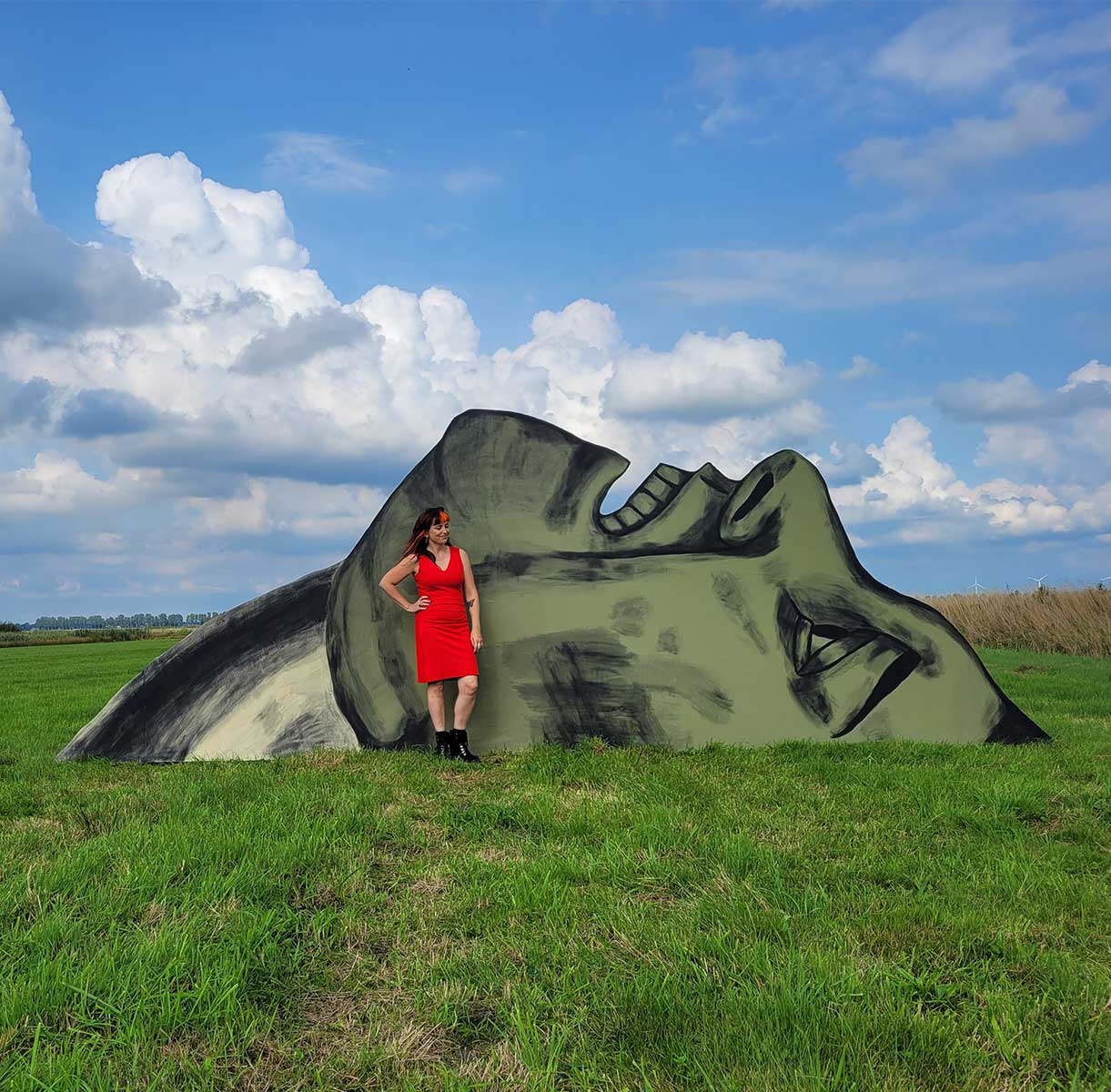 Susanna Inglada in Biënnale Into Nature
Susanna Inglada (1983) is participating in Into Nature: Time Horizons. The theme Time Horizons addresses our perception of time that can be understood as both linear and cyclical. Set for the Biennial is the landscape of the Hondsrug in Drente that was formed 10,000 years ago in the Ice Age.
At various locations around Borger Odoorn and Exloo, 17 Dutch and international artists have realized works that stretch, shift and multiply our understanding of time and our time horizons.
Susanna Inglada created a new work, El Primero y Ultimo (The First and Last) of a giant figure half sunk in a meadow. With this she refers to the stories of mythical giants who are said to have roamed these regions and the bog bodies found in the area.
29 July 29 October 2023
Artists, locations and program at: : www.intonature.net