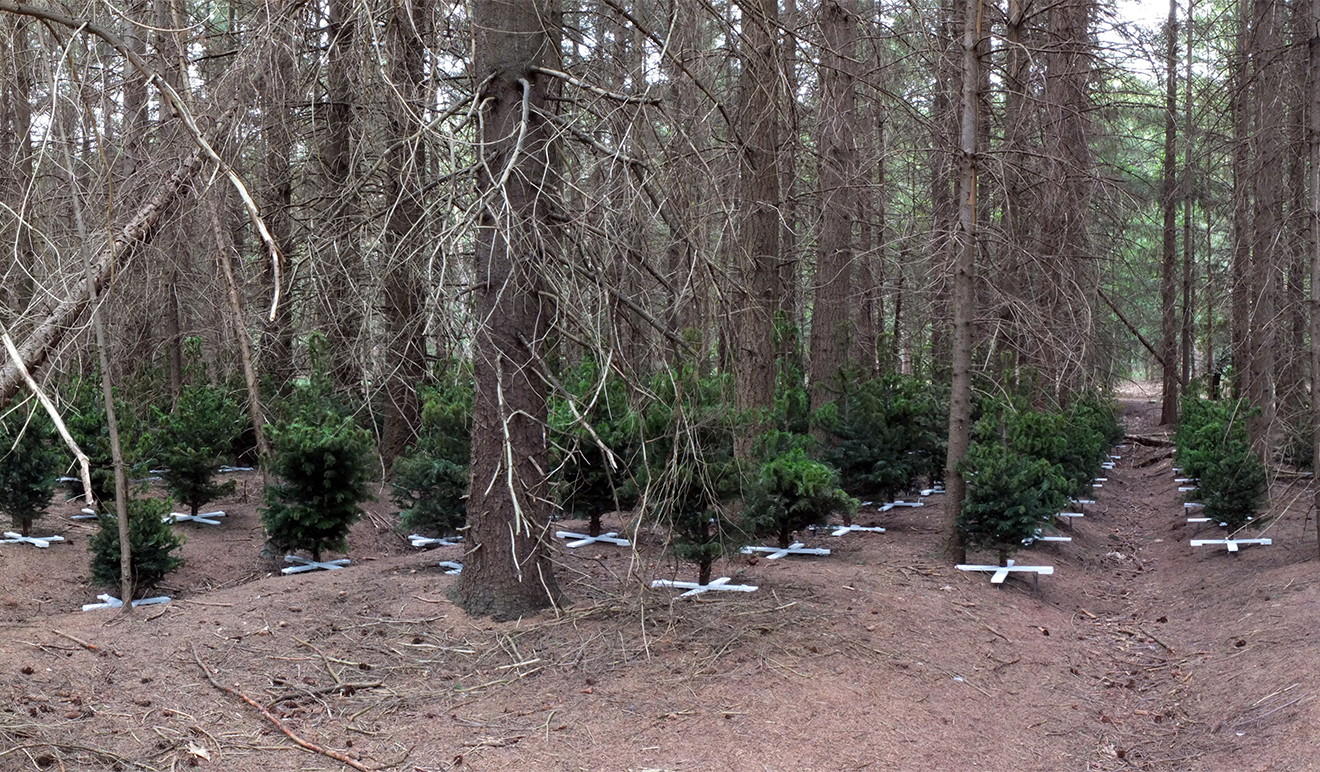 Zeger Reyers in Disruption, Remapping Nature, Lustwarande Tilburg, NL
Zeger Reyers (1966) participates in the exhibition Disruption, Remapping Nature in the Oude Warande park, Tilburg The Netherlands. The annual open air exhibition at the park focuses on the relationship between art and nature, inspired by the global discussion on sustainalbility and preservation of the planet and the related renewed interest in Land Art, Bio Art and Eco Art. Zeger Reyers produced the installation Undergrowth in which christmas trees are placed in a geometrical grid between the trees of the park.
Participating artists are: Lionel Estève (FR), Sven Fritz (NL), Paul Geelen (NL), Tue Greenfort (DK), Henrik Håkansson (SU), Antti Laitinen (FI), Zeger Reyers (NL), Martin Schwenk (DE), Egied Simons (NL), Maarten Vanden Eynde (BE).
24 June – 24 September 2017 De Oude Warande Tilburg NL. see: www.fundamentfoundation.nl