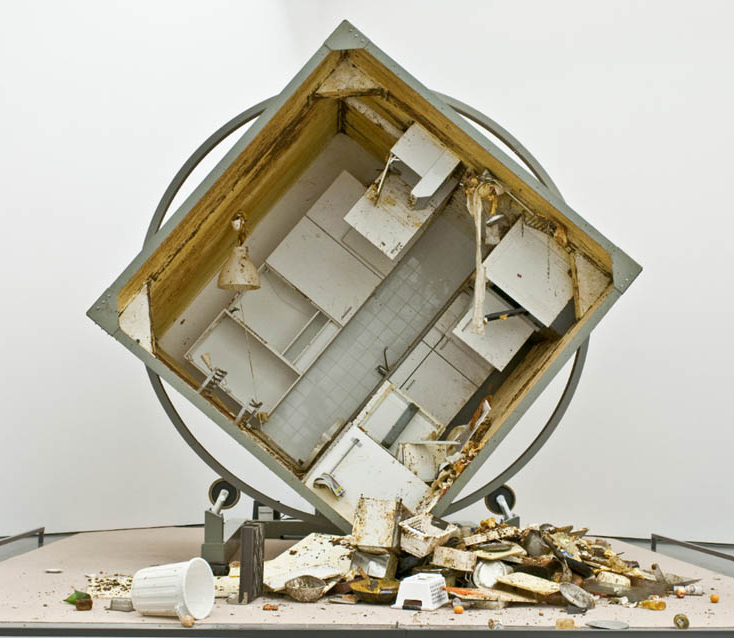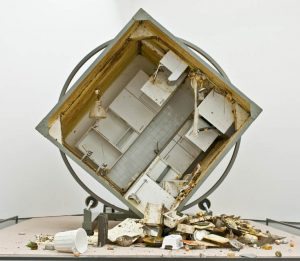 Zeger Reyers in Mc Video
In a former Mc Donald's restaurant in Haarlem, The Netherlands, video's dealing with food are shown under the title Mc Video. Zeger Reyers (1966) takes part with his Rotating Kitchen, a registration of his revolving kitchen during the opening of the Eat Art exhibition at the Kunsthalle Düsseldorf November 2009. Besides Zeger Reyers' Rotating Kitchen video's by Sema Bekirovic, Paul McCarthy, Raoul Ortega Alaya en L.A. Raeven are selected.
Mc VideO is organized by Nieuwe Vide Haarlem.
Through 23 September 2012
more info at:  www.nieuwevide.nl