Publicatie ter gelegenheid van de Heden Oeuvre prijs.
Space Drawings, freeing the drawing from spatial constraint. Kade Amersfoort, The Netherlands, organizes an exhibition in which eleven artists apply drawing in a three-dimensional manner. Besides Karin van Dam and Heidi Linck work of Ronald de Ceuster, Thijs Ebbe Fokkens, Katharina Galland, Chiel Kuijl, Marisa Rappard, Aam Solleveld, Marije Vermeulen, Sui Jianguo & Liang Shuo is to be seen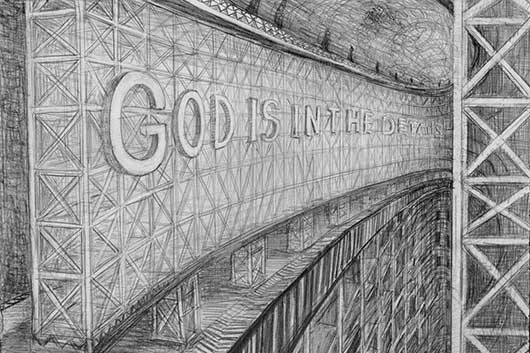 God is in the Details. Robbie Cornelissen exhibits his drawings in the Koornmarktspoort, Kampen, The Netherlands, together with Kim Habers, Chris Brans, Erik-Jan van der Schuur.