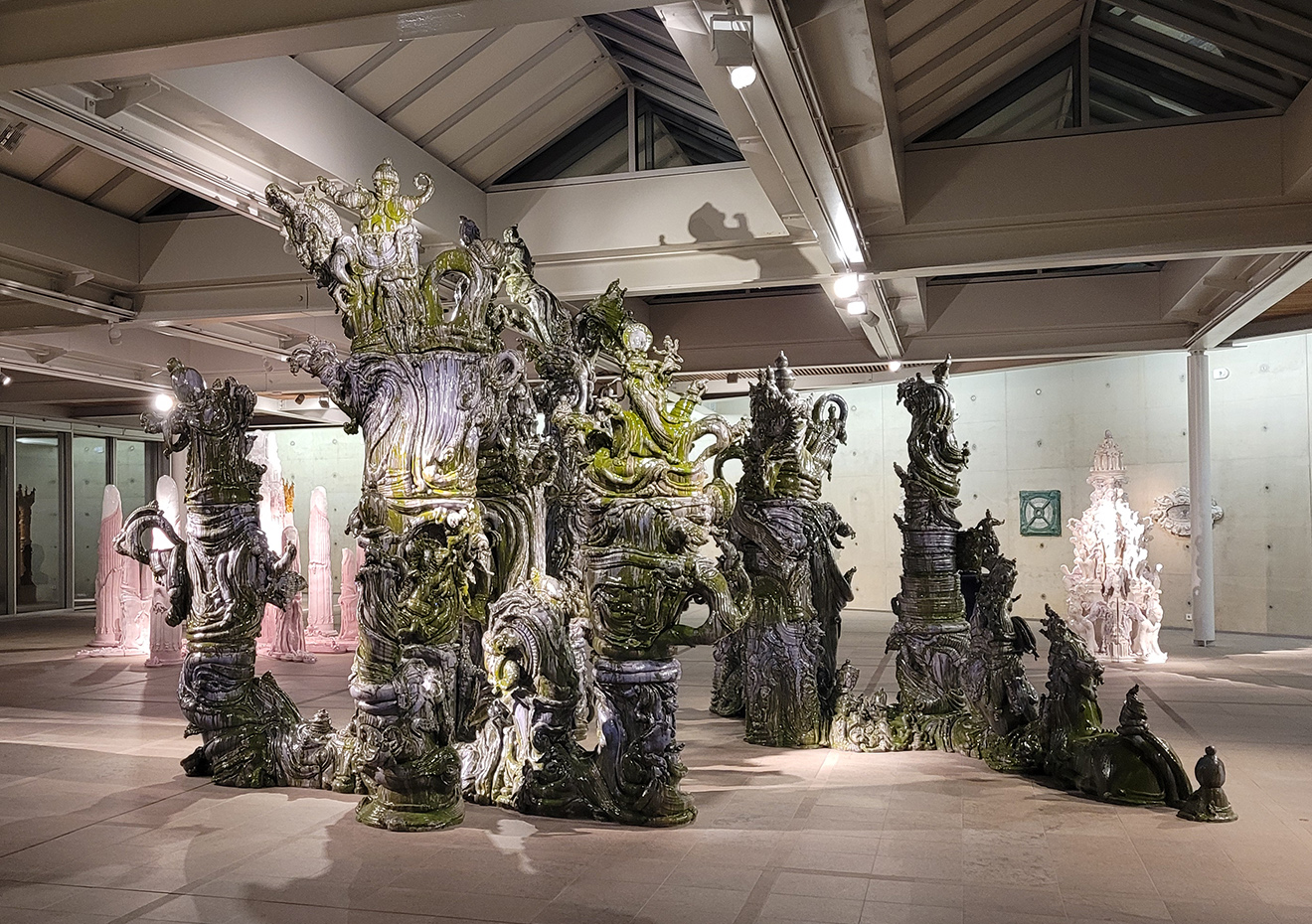 Elmar Trenkwalder at Beelden aan Zee
Elmar Trenkwalder (1959) has a comprehensive solo exhibition entitled Garden of Earthly Delights at Museum Beelden aan Zee. Austrian sculptor/ceramist Trenkwalder is known for his ceramic sculptures in which architecture, nature and eroticism merge into an intriguing blend. For the exhibition Elmar Trenkwalder created an immense new ceramic work that he started working on three years ago. It is an ensemble of organic swirling columns connected by arches from which ornaments and hybird creatures emerge. Besides this centre piece of the exhibition five major ceramic works, drawings in ceramic frames and scale models are presented. On the occasion of this first solo exhibition of the artist in The Netherlands a catalogue will be issued with texts by Emma van Proosdij, Leana Julian, Brigitte Bloksma and Maurits van de Laar.
15 October 2022- 19 March 2023, Museum Beelden aan Zee, Harteveltstraat 1, The Hague, NL
More info at: www.beeldenaanzee.nl Also see the video impression by Studio Gerrit Schreurs
Galerie Maurits van de Laar will show Elmar Trenkwalder's sculptures and paintings by his wife Elisabeth from 8 January – 5 february at the new location of the gallery at Toussaintkade 49, The Hague.