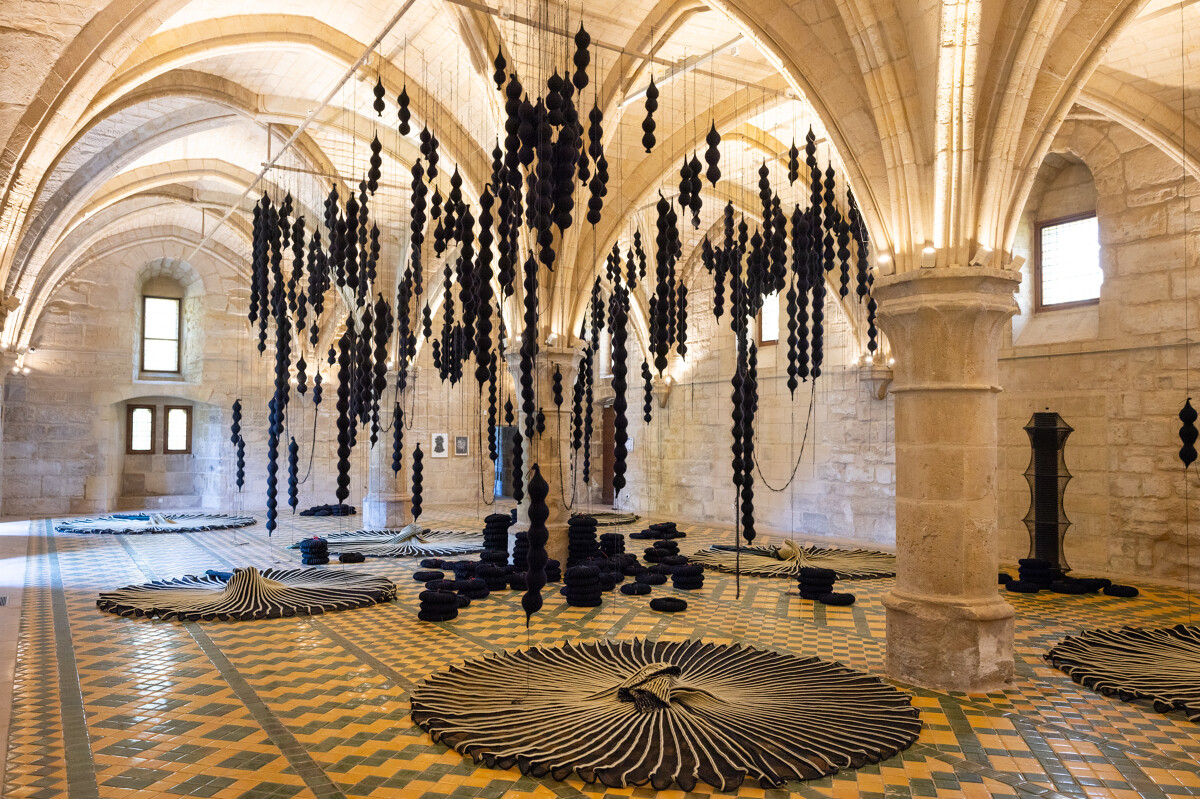 Karin van Dam at Abbaye de Maubuisson
Karin van Dam (1959) has an exhibition entitled Entre les Murs (Between Walls) together with Tanja Smeets in the Abbaye de Maubuisson near Paris. Both artists use industrial materials such as pads, drain grids, rubber mats and PVC pipes in their installations.
Karin van Dam has created an installation in the Salle des Réligieuses of the monastery entitled Du Monde Vertical (Zone de Silence). Black wool balls hang down from the ceiling like pods, and large black circles with yellow slats and black round shapes are spread across the floor. The works were produced in collaboration with the Textile Museum Tilburg.
De exhibition was realized in cooperaton with Nanda Janssen, intendant visual arts of the Dutch Embassy Paris and the DRAC Île de France.
more info at: www.valdoise.fr
08 October 2023 – 25 February 2024