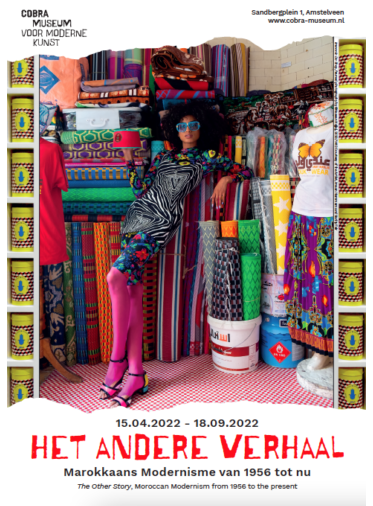 The Other Story
Nour-Eddine Jarram (1956) participates in the exhibition The Other Story in the Cobra Museum. Writer/journalist Abdelkader Benali (1975) selected over fourty Moroccan artists to portray the development of Moroccan modern art from 1956 to the present.
The independence of the country in 1956 marks the birth of Moroccan modern art wich brought on a renewed self-awareness among Moroccan artists. Since then a new young and exciting generation of artists has emerged on the international stage. Abdelkader Benali's passion for visual art, but also for the story about 'the other Morocco' can be seen in the Cobra Museum. Benali takes the visitor on a journey through his personal observations. About eighty works on themes such as decolonization, spirituality, gender and migration are brought together in the exhibition
Participating artists are amongst others: Hamid el Kanbouhi (1976), Nour-Eddine Jarram, Khalil Nemmaoui (1967), Wafae Ahalouch el Keriasti (1978).
more info at: cobra-museum.nl
15 April – 18 September 2022
Cobra Museum, Sandbergplein 1, 1181 ZX Amstelveen, NL