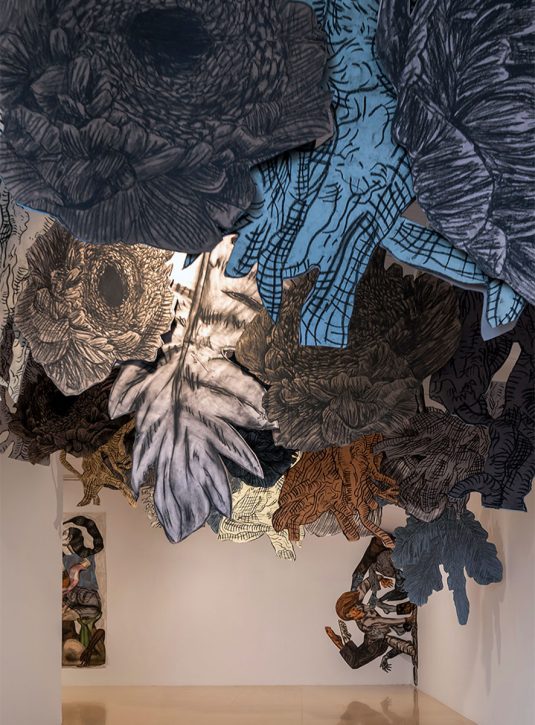 Susanna Inglada at CAT el Medol, Tarragona
Susanna Inglada (1983) has a solo exhibition in Tarragona at the center for contemporary art el Medol, the first solo exhibition in her native Spain. With the title Is This Desire, Susanna Inglada relates to desire as a liberating but also destructive force in society. The exhibition is a total installation in which Inglada's collage works expand from the wall into space and on to the ceiling.
With her expressive human figures, colossal hands and a forest of hanging leaves, she depicts the dynamics of desire on a political and economic level that can lead to excesses like corruption, abuse of power and greed.
In contrast she investigates the role that women play in a patriarchal society, addressing issues such as motherhood, gender and solidarity.
more info at: medol.cat
14 September – 12 November 2023