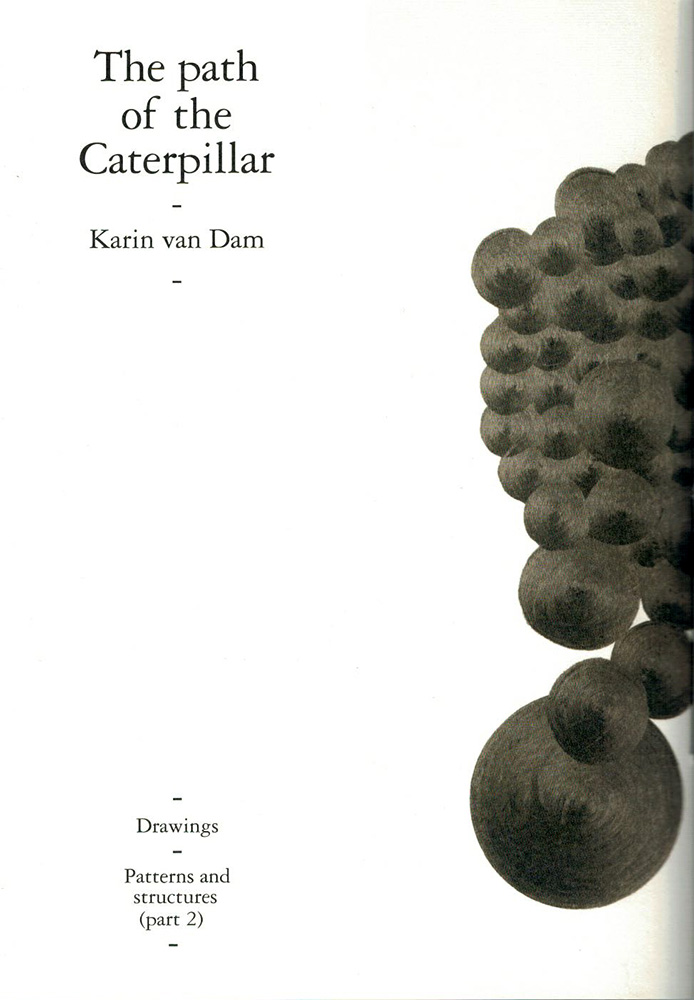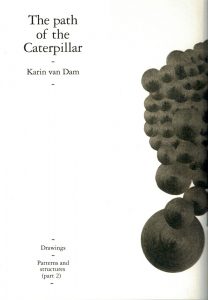 Karin van Dam – The Path of The Caterpillar

Karin van Dam (1959) staat bekend om haar installaties opgebouwd met materialen als
stootkussens voor boten, touw en isolatiebuizen, die steeds vanuit het tekenen ontstaan.
Vaak verwijst ze in haar werk naar stedelijke structuren maar na een reis door Canada in
het voorjaar van 2017 verschuift haar focus naar natuurlijke vormen en de geometrische
patronen die daaraan ten grondslag liggen. De publicatie The Path of The Caterpillar is
een weerslag van deze reis en de tekeningen die daaruit voortkwamen.
Teksten (Engels) van Josephine Miles, Flos Wildschut en Karin van Dam
56 pagina's, formaat 17 x 24 cm
Grafisch ontwerp SYB, fotografie Tom Haartsen, Adriaan van Dam
Uitgeverij KOMMA, d'jonge Hond
ISBN 978-94-91525-89-6
prijs € 17,50