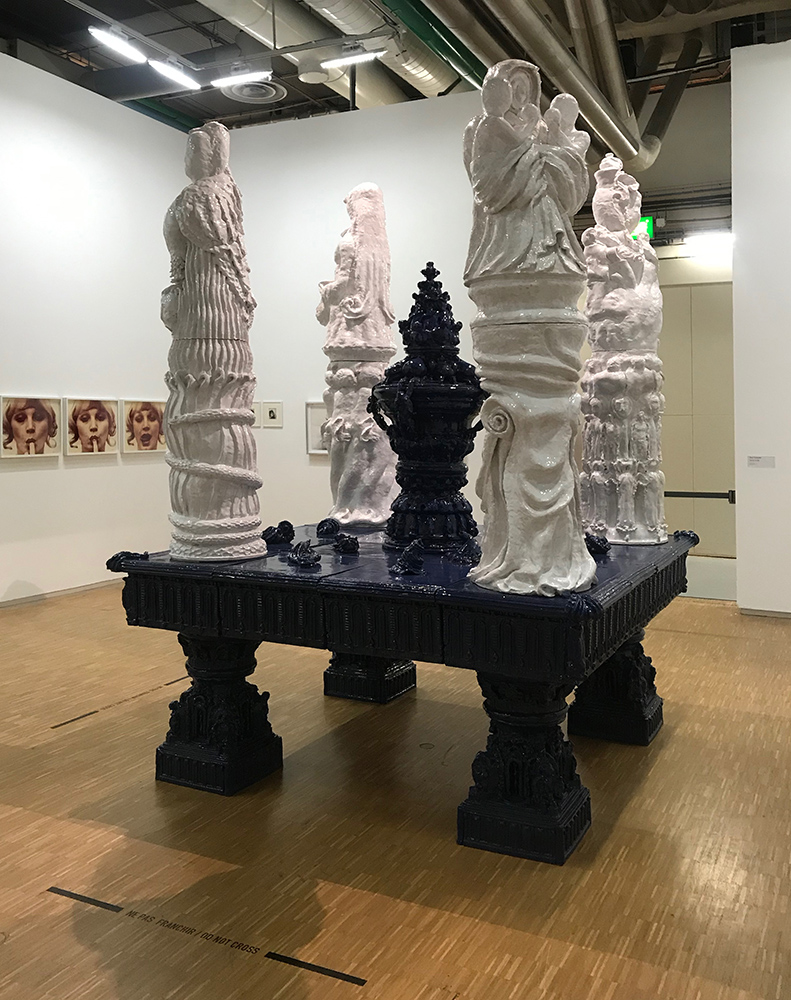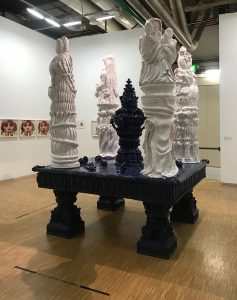 Sculpture Elmar Trenkwalder donated to Centre Pompidou
Collector Antoine de Galbert has donated a statue of Elmar Trenkwalder (1959) to the Centre Pompidou.
The work Tisch WVZ 150 is a ceramic table in blue glaze with a white glazed figure on each corner.
The sculpture is exhibited in the museum's permanent collection until the end of March 2021.