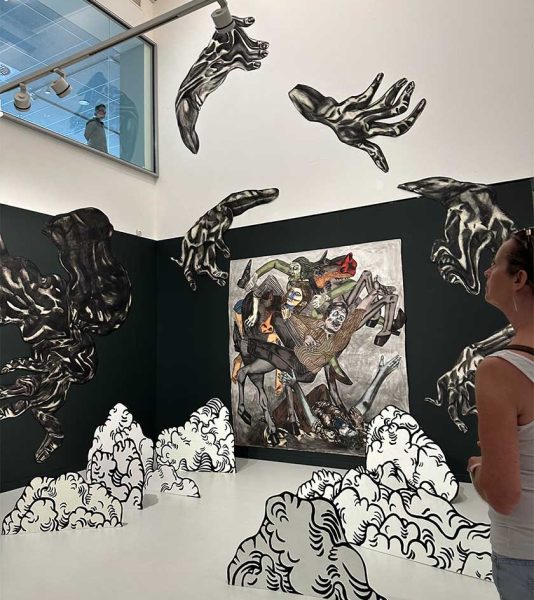 Susanna Inglada in CODA Paper Art 2023
Susanna Inglada (1983) participates in CODA Paper Art 2023 in which she presents her installation My Sabines. In it, she picks up the old motif of the Rape of the Sabine Women but reverses the role pattern; Susanna Inglada puts the women on horseback, kidnapping the men.
In CODA Paper Art, 22 Dutch and international artists show works on paper, from monumental installations to intimate drawings.
Other participating artists are: Stijn ter Braak, Marieke Coppens, Zoro Feigl, Simon Fujiwara, Fung + Bedford, Domenique Himmelsbach-de Vries, Sun Lee, Mingus Janssen, Maartje Korstanje, Ellen Mandemaker, Neo Matloga, Omlab studio, Ana Oosting, Bert Scholten, Simon Schubert, Dieuwke Spaans, Stefan Venbroek, Wessel Verrijt, Majda Vidakovic, Jonas Wijtenburg & Vincent de Boer.
11 May – 12 November 2023, CODA Apeldoorn, Vosselmanstraat 299, 7311 CL  Apeldoorn, NL. More information at: www.coda-apeldoorn.nl