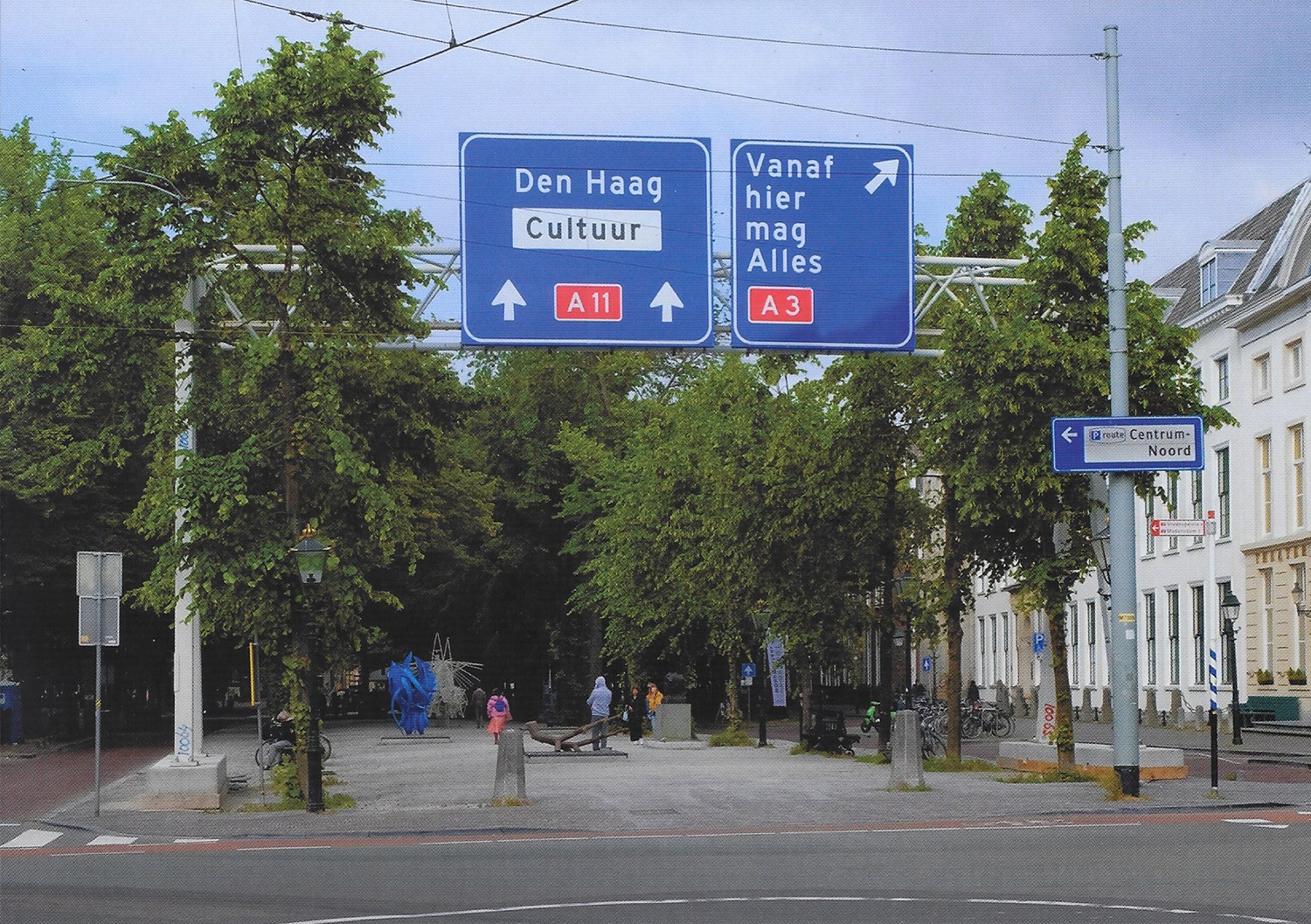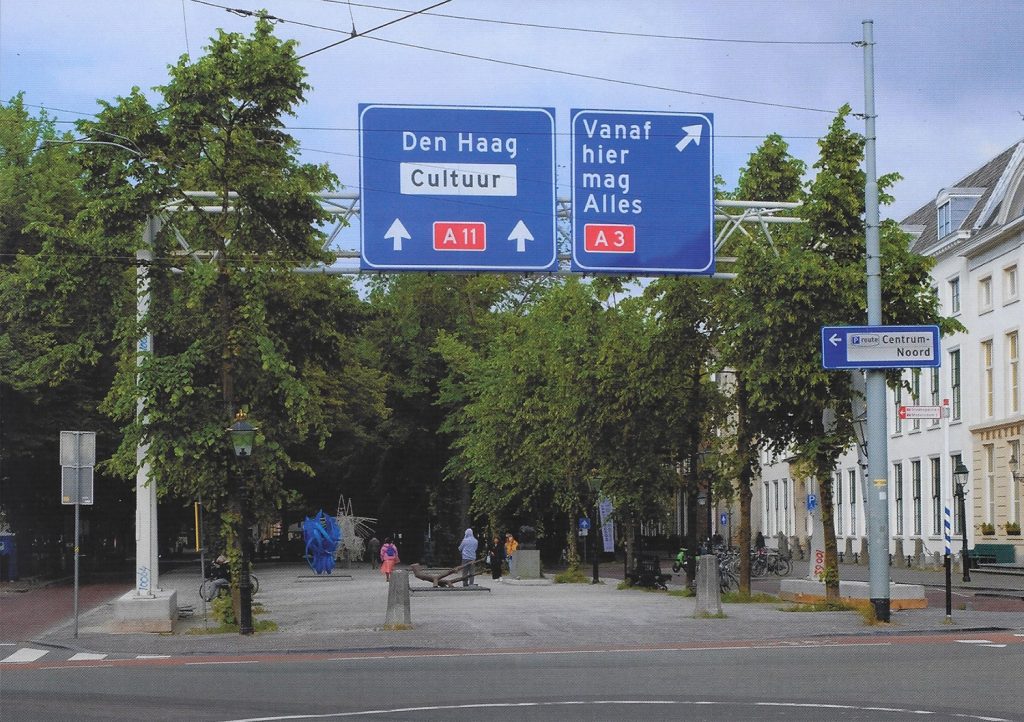 Zeger Reyers in Voorhout Monumental
Zeger Reyers (1966) participates in the annual open air sculpture exhibition Voorhout Monumental, located at the beautiful Lange Voorhout avenue in The Hague. Theme of this year's edition is Freedom. At the entrance of the avenue Zeger Reyers has installed two road signs, one indicating 'Den Haag Cultuur' (the Hague Culture) A11 the other 'Vanaf hier mag Alles' (From here everything is allowed) A3. These cryptical messages refer to the fact that culture is not always a priority in the City of The Hague or on a national level (the centre of Dutch government being located right around the corner from the Lange Voorhout). 'From here everything is allowed' also points out the importance of culture as a haven for freedom of thought, expression and creativity. The indications A11 and A3 refer to highways in The Netherlands that were never built.
Participating artists at the open air sculpture exhibition are: Armando, David Bade, Marieke Bolhuis, Sjoerd Buisman, Harmke Datema Chang, Willem Hussem, Michael Jacklin, Theo Jansen, André Kruysen, Joep van Lieshout, Lon Pennock, Zeger Reyers, Marisja Smit & Thijs Trompert (ATM Atmosfeer), Brigitte Spiegeler, Elisabet Stienstra, Joost van den Toorn, Carel Visser, Andre Volten, Dré Wapenaar, Ronald A. Westerhuis.
3 June – 20 August, Lange Voorhout, The Hague NL
more info at: www.pulchri.nl