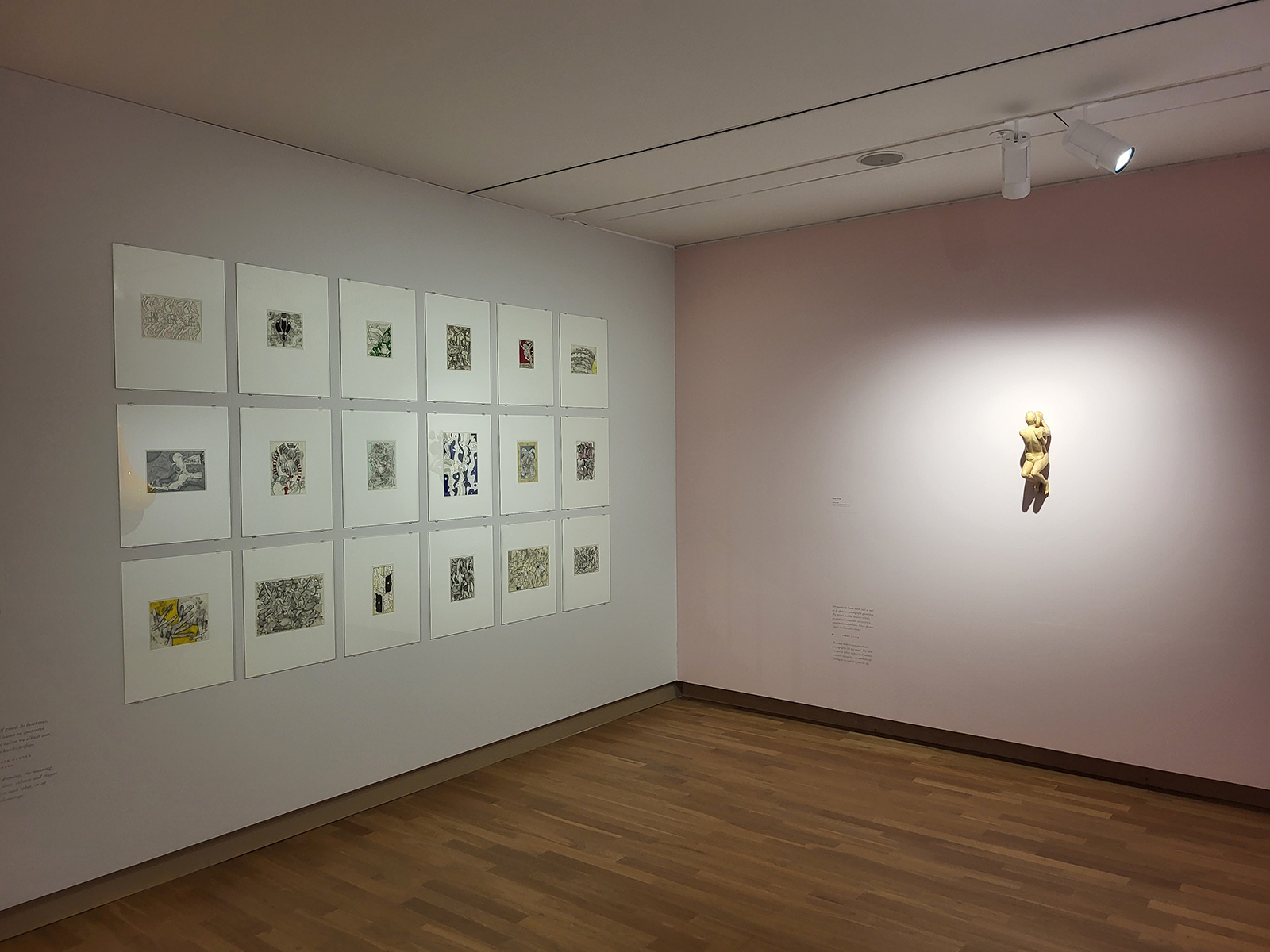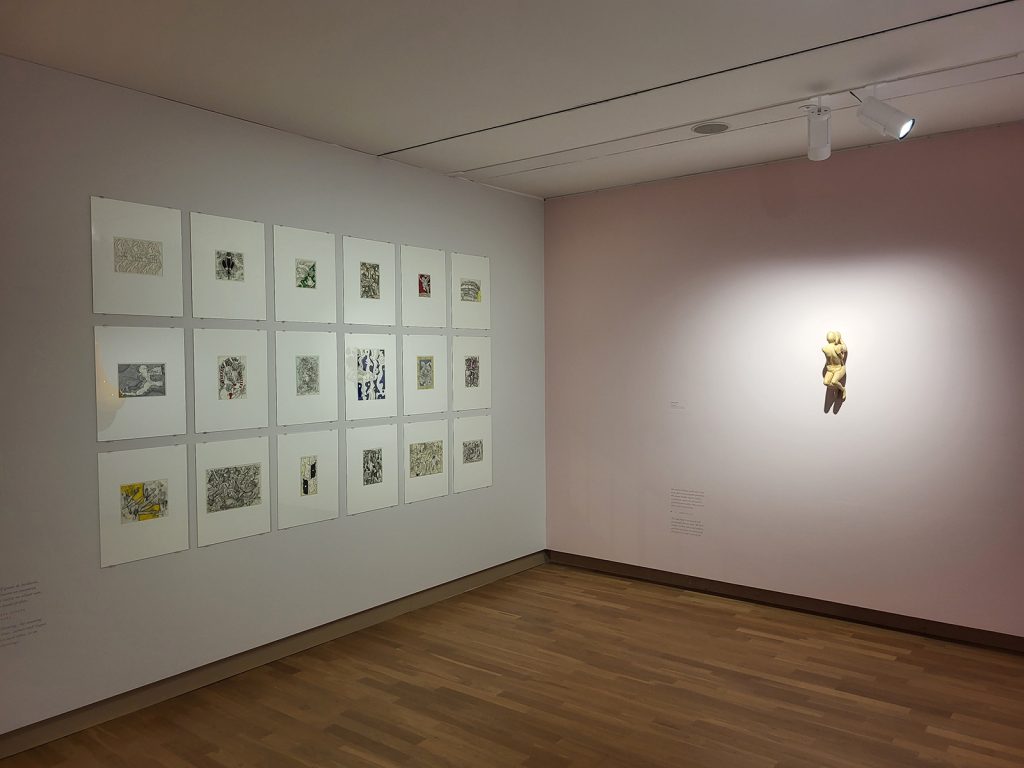 Romy Muijrers and Paul van der Eerden in Kiss My Soul
Paul van der Eerden (1954) and Romy Muijrers (1990) show a series of their
collaborative Suite drawings at the Dordrechts Museum as part of the exhibition KISS MY SOUL – Heavenly & Earthly Love in Contemporary Art, on the representations of love.
Paul van der Eerden (1954) and Romy Muijrers (1990) collaborative Suite
drawings mirror the wandering nature of the exhibition's subject. Love as a movement between souls, bodies, imaginations, physicalities and a continuous communication, exchange, stagnation, creation also present in the work of Paul van der Eerden and Romy Muijrers. Contrast, strong and clear lines of Van der Eerden on the one hand and Muijrers's more detailed and softer approach on the other. A movement towards each other, a dance on paper.
More than 75 works by 30 artists give an overview of the multiple dimensions of love in visual art in the 21st century. Other participating artists are: Sadik Kwaish Alfraji, Gijs Assmann, Melanie Bonajo, Marlene Dumas, Tracey Emin, Hadassah Emmerich, Ferdi, Vera Gulikers, Andrea Eva Györi , Raquel van Haver, Natasja Kensmil, Bas Kosters, Juul Kraijer, Kalliopi Lemos, Kim van Norren, Navid Nuur, Femmy Otten, Kevin Osepa, Tanja Ritterbex, Maria Roosen, Charlotte Schleiffert, Koes Staassen, Lily van der Stokker, Koen Taselaar, Emma Talbot, Helen Verhoeven, Henk Visch, Charlott Weise, Ina van Zyl.
Now on show at Dordrechts Museum until 3rd of March 2024.
more info at: https://www.dordrechtsmuseum.nl/nu-te-zien-en-te-doen/kissmysoul/